Dodge Challenger SRT Hellcat RedEye Rear Blackout "DODGE" emblem
$

99.99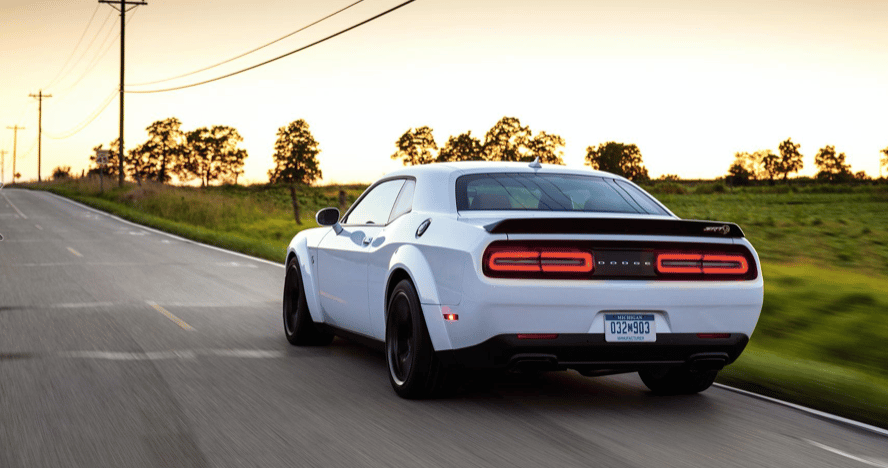 Replace your OEM emblems with direct quality replacements!
Custom dipped coatings, that offer not only a unique look, but longevity in any weather condition.
When you place an order, we order the OEM emblems from any FCA supplier in Michigan and coat them for you. After that we mail them. Turnaround is a couple of weeks.
NOTE - The current pandemic has caused extreme delays with USPS the most, so turnaround can be 3-4 weeks or longer. Please leave us a message with any concerns before leaving feedback before speaking with us. Thank you!
These are --NOT-- the cheap "overlay" vinyl emblem stickers you find everywhere, which only go over the center and leave chrome all around the edges. These are fully coated in HyperDip spray - glossy or satin finish. The ONLY way to coat chrome properly that will not fail for years! I've had vehicles I've personally owned coated in my method for over 6+ years with the original coat and still going strong!
If you want additional emblems for the rest of thought car, message me!
__________________________________
• Emblem, Rear ("DODGE") - (68254140AA)
_____________________________________
FITMENT:
• Dodge Challenger - 2008-2020
• Additional emblems available in drop down (Front, sides, etc) COMING SOON.
• 1-year guarantee for coating finish. 6+ coats applied on each emblem.
• Emblems are done as ordered. Expect 1-2 week *minimum* turn around time.
• COLOR CHOICES:
• Satin Black
• Gloss black (standard order)
Color options on-order (up to 1-week additional wait):
• Satin White
• Blaze Orange
• Satin Blue
• Matte Iron Gray
• Satin Red
• Satin Camoflage
Additional Options:
• Metal Flake Sparkle (+$5)
• Glossifier (+$5)
• Pearlizer (+$5) - Turns any finish into a pearl finish that is lighter in color (i.e. Pearl on satin black will yield a metallic gunmetal pearl finish)
*** FOR THESE OPTIONS, ALSO SEND A MESSAGE OR NOTE ON THE ORDER WITH YOUR ORIGINAL FINISH YOU PREFER. IF WE DON'T SEE A MESSAGE AND THESE ARE CHOSEN, WE WILL MESSAGE YOU AND INVOICE THE CORRECT AMOUNT TO PAYPAL IF NECESSARY ***